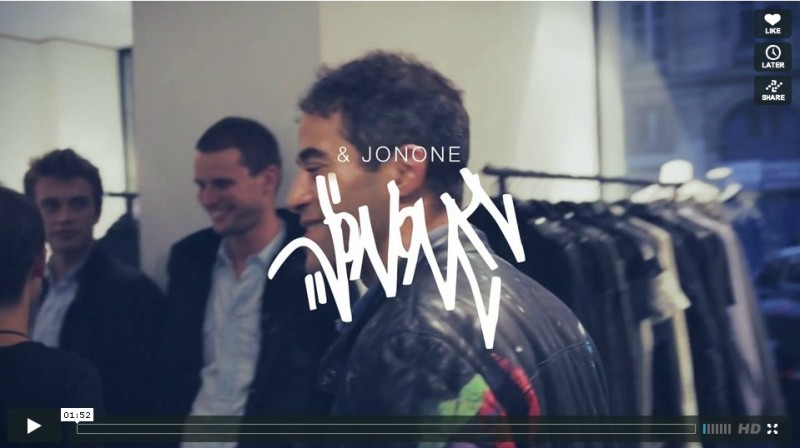 During the major reception the IRO store rue Royale in Paris hosted the famous New Yorker graffiti artist JonOne. Especially for IRO, the artist has painted some leather jackets of the brand. These ones have been sold in favor of the Abbé Pierre foundation all through the event.
In a special set in the middle of the store, JonOne realized his famous graffitis: abstract and colored. During nearly three hours, he has carried out/performed an amazing artistic performance.
In this way, JonOne and Iro are invested in favor of the Abbé Pierre foundation as the all funds are donated for the foundation.
VIDEO by LAURENT BELANDO & Me
MUSIC : LOIC GALZIN & GAEL LOPEZ
IRO / JonOne Collaboration from IRO on Vimeo.